CALL US NOW
MORE SERVICES
Our Works
''The only way to

DO GREAT WORK

is to love what you do!'

- Steve Jobs
MORE WORKS
Content Creation
One of our core expertise is content creation. Different types of content have different purpose. By determining the purpose at the beginning of the content creation process, we can improve the likelihood that your event will achieve the desired results.
Motion Graphic Design
3D Mapping Content
Animation & Panoramic Display
2D & 3D Graphic Design
Multimedia Content Create With Lighting Design
Performance Artistes
We have a partnership with a multiple award-winning music theatre company, renowned for their exquisite blending of East-West harmonies in their musical performances. Their international performing arts work and artistic collaborations has never been more exciting, enchanting and mesmerising. They have a wide repertoire from diverse cultures (be it in Chinese, Malay, Indian, Western, Classical, Traditional, Contemporary or from around the world) can be tailored for specific occasions such as:
Special Corporate Events
Product Launches
Charity Events
Festive Celebrations
Private Functions
(Wedding Banquets & Birthday Celebrations)
PROFESSIONAL AV CREW
We offer professional Audio-Visual Crew services to ensure a smooth and successful event. Have a piece of mind and know that our Audio-Visual Crew are well trained. They will provide support in the areas of audio and visual equipment, sound reinforcement, lighting, theatre and video projection and other related electronic equipment.
Our Professional Audio-Visual Crew are well trained to support events and activities in need of sound reinforcement, lighting, projection and other audiovisual equipment.
AV and Lighting Board Operators
Technical Planning & Action
Event Planning
Budget Planning
Onsite Management & Coordination
Panning & Production
Exhibition Booth Design
Creative & Design
3D Rendering
Installation & Dismantling
Conceptualisation
Event Master Theme Concept
Event Set & Development
Audience Experience
AV Equipment Support
AV & Lighting Systems
Truss & Rigging
Installation & Dismantling
Video Production
Event On-Screen Live Feed
Corporate Video Production
Photography
Event Actual Day Shooting
Live Photograph On-Screen
Corporate Photo Arhieve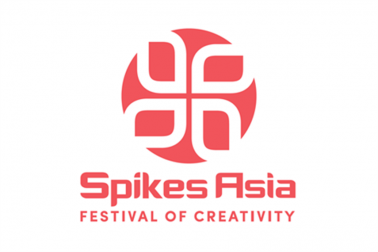 Welcome to Spikes Asia
Spikes Asia is a collaboration between Ascential Events (Europe) Limited and Haymarket. The Festival and Awards provide the region's creative communications industry with a platform to network and exchange ideas, bringing together the finest creative thinkers from around the world.
The Festival programme
The Festival offers an engaging programme of seminars and workshops focusing on creativity and learning. In addition, there are exhibitions of creative work from Asia, evening networking events and the exciting Spikes Asia Awards Ceremony which celebrates and rewards creative excellence in communications.
The Spikes Asia Awards
The region's most prestigious awards for creative communications, Spikes Asia rewards the best entries in Film, Print, Outdoor, Radio, Digital, Direct, Promo & Activation, Media, Design, Film Craft, Print & Poster Craft, Integrated, Mobile, PR, Innovation and Healthcare. Entries are judged by leading global creatives at the Festival.
Who should attend?
People involved in creativity and communications, including art directors, creatives, copywriters, media agency executives, clients, account managers, agency heads, producers and directors from the region and around the globe should attend Spikes Asia. If you are a student or a Young Spike (a creative professional aged 28 or under) there are special registration packages available.
Young Spikes Competition
The Young Spikes Competitions are aimed at creatives who are aged 30 or under and employed in advertising/communications businesses in a skill discipline relevant to their chosen competition. The Young Spikes Competitions provide Asia Pacific's next generation of creative talent the opportunity to showcase their talent.
Info Source: https://www.spikes.asia/about_us/
Nu Skin Southeast Asia Regional Convention 2016
The Celebrate Stars Southeast Asia Regional Convention started with a bang on July 20 with a record-breaking attendance of over 6,000 sales leaders and guests from all over the world. Thousands of delegates from Thailand, Philippines, Singapore, Malaysia, Brunei, Indonesia, Vietnam, and from various corners of the Nu Skin world filled the Singapore EXPO for 3 days.
Long queues of people lined the corridors in the morning as many came early to register and claim their registration packs. They explored the various exhibits at the Discover the Best You Expo and attendees enjoyed themselves by participating in a number of activities and listening to inspiring success stories from our top sales leaders.
A highlight of the convention was the co-creation of the first-ever Nu Skin LEGO mural in which participants were invited to come together to build "One Nu Skin."  Proceeds from the sales of tickets went towards the Nu Skin Southeast Asia Children's Heart Fund.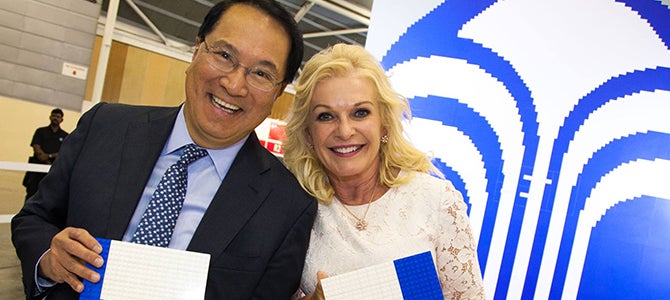 The Convention began with teachings from influential leadership expert John Maxwell. Maxwell's powerful presence and inspiring words broke through barriers and gave much needed motivation for our sales leaders to go the extra mile in being a leader and developing new leaders. Our 100 MDC members also got a chance to get up close and personal with John Maxwell during an exclusive luncheon.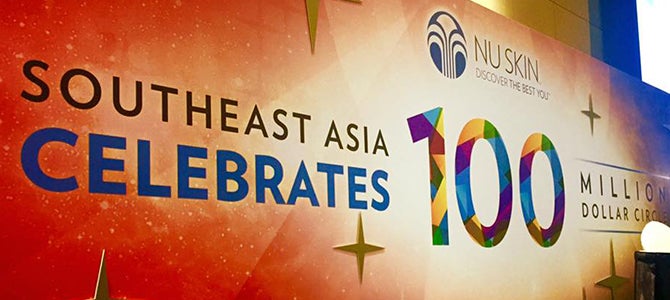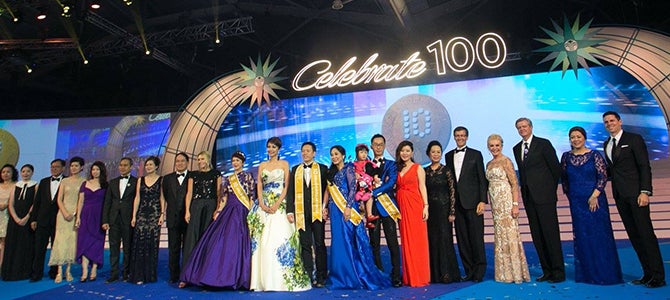 The evening ended with a colourful recognition parade of New Stars and Star Creators with an address from Nu Skin founder and Executive Vice President, Sandie Tillotson, as well as Nu Skin Singapore General Manager, Neo Chiou Yee.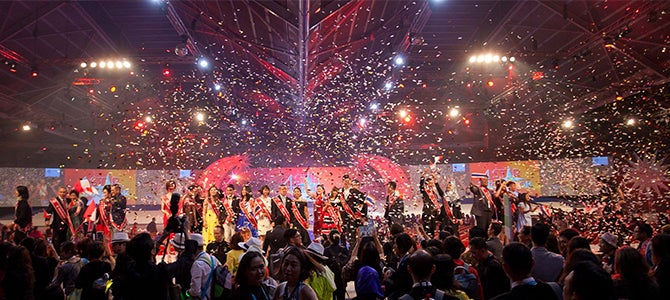 Nu Skin Corporate VIPs and regional management team took to the stage the next morning to officially welcome everyone. Nu Skin Asia Pacific President, Melisa Quijano, led the morning's festivities with a heartfelt speech which included the SEA Market Heads sharing their respective market's achievement and milestones in the region's 20 years since beginning operations in 1997.
Steve Lund, Chairman of the Board, reminded attendees of Nu Skin's core values and what drives their actions – which is to be a Force for Good in the world. His inspiring speech paved the way for the recognition of our Force for Good Southeast Asia Children's Heart Fund and for those who have purchased and donated bags of VitaMeal through the Nourish the Children initiative.
Truman Hunt, president & CEO and Ryan Napierski, president of global sales & operations shared Nu Skin's grand vision for the future. The day culminated with a grand and dazzling recognition celebrating the achievements of our new MDC and our four new 10MDCs.*
Capping off the third and final day of the convention was a look in to the future, highlighting how sales leaders can harness digital technology to take their business to the next level. Attendees also heard from Dr Mark Bartlett, VP Global Research & Development, and Dr Joe Chang, Chief Scientific Officer, on ageLOC technology. Dr Chang also took the opportunity to share a sneak peek with the audience on what is next in the product pipeline.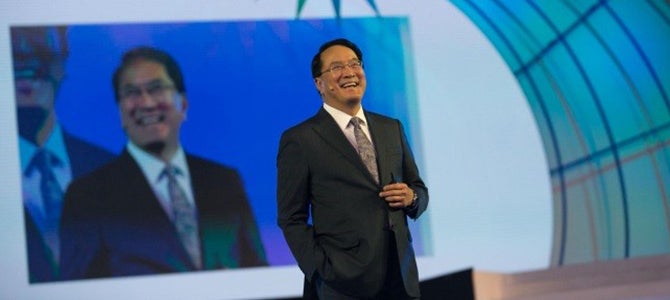 The audience was mesmerised by a special performance by El Gamma Penumbra, grand winner of 2015 Asia's got Talent. The talented group put on a wonderful performance featuring the Nu Skin journey to help transform lives.
The 2016 Regional Convention ended on a high note with a call to action from SEA region's core leaders, encouraging everyone to get on board and commit to continued success.
To view additional photos from the event, visit www.facebook.com/nuskinseapage.
* Million Dollar Circle Members are distributors who have earned over one-million dollars in commissions over the lifetime of their Nu Skin distributorship. Not all distributors succeed or make money. Generating meaningful compensation as a Distributor requires considerable time, effort, and commitment. In the United States in 2015, the average monthly commission paid to U.S. Active Distributors who earned a commission check was $1,013.77, or $12,165.23 on an annualized basis. For more information about the Sales Compensation Plan of Nu Skin, please contact Nu Skin office at your home market or go to nuskin.com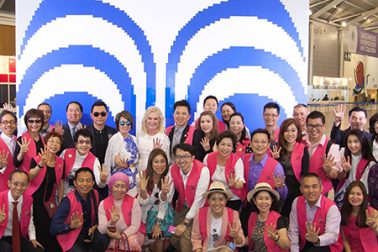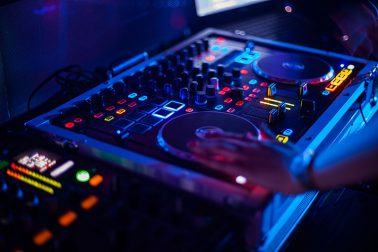 Nostrud Exercitation Ullamco Laboris Nisi Ut Aliquip
Ut enim ad minim veniam, quis nostrud exercitation ullamco laboris nisi ut aliquip ex ea commodo consequat. Duis aute irure dolor in reprehenderit in voluptate velit esse cillum dolore eu fugiat nulla pariatur culpa qui officia deserunt mollit anim id est laborum.
2 days ago
Read More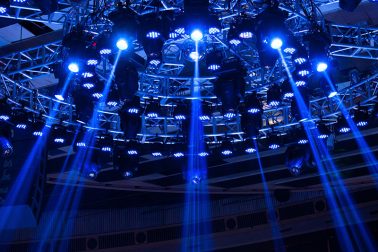 Reprehenderit in Voluptate Velit Esse Cillum Dolore
Ut enim ad minim veniam, quis nostrud exercitation ullamco laboris nisi ut aliquip ex ea commodo consequat. Duis aute irure dolor in reprehenderit in voluptate velit esse cillum dolore eu fugiat nulla pariatur culpa qui officia deserunt mollit anim id est laborum.
2 days ago
Read More 
190 Woodlands, Industrial Park E5 #08 – 05, Woodlands Bizhub (Singapore) 757516
SIMPLE CREATIVE PTE LTD
190 Woodlands, Industrial Park E5 #08 – 05, Woodlands Bizhub (Singapore) 757516